---
Work from home – Best job options on the internet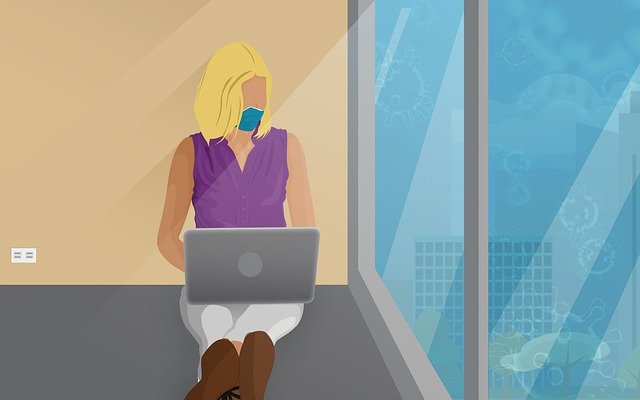 March 7, 2021
No Comments
1053
Today we will show you the best options to work from home, especially in these quarantine moments where we can take advantage of free time to generate some money. In this post I will show you the good and the bad of each way of making money by creating a job from home and that only takes time, a computer and the internet.
Trading:

– Trading consists of buying and selling assets, currencies or derivatives in a financial market. Pages such as Forex, Etoro and others were fashionable at some time, they are an option to generate money and although lately we do not hear much of this even today this continues, but with this chaos in which we are living we must Do some research before doing it (IT'S LIKE INVESTING IN YEN OR GOLD). It is a job that you can do from home without any problem and you only need the internet to be able to work. I personally do not know much about the case but taking advantage of these days I will do a course on this and try to share it with you.
The bad: The first thing is that you need to invest some money, but the big problem with this is that to generate money you need great knowledge in the area because if you cannot lose what you have invested very easily.

Photography:
– If you are a photographer or you like photography, you have the option of being able to sell your photographs on pages such as Shutterstock.com and istockphoto.com, thus earning commissions every time one of your photos is sold.
The bad: It is that not much money is generated but in the same way it is an extra money that does not fall badly.

Give Online Classes or Online Courses:
– If you are good or an expert in a subject, you can choose these, since at the moment we are more attached to the internet and little physical interaction, being able to offer this service and work with online messengers such as Skype from home. A very good example would be giving language classes, personal trainer, guitar lessons, etc.
The Bad: I understand that it is not so easy to get clients, but in this case I would recommend combining them with social networks, with your own website or you can join a Freelance website so that they can be promoted.

Youtuber:
– It is something that many of us already know and we have even heard about how much a youtuber can earn, and that it is not so difficult to do if we choose a topic that we are passionate about, since that will make it easier to be creating new videos very often. Being youtuber you can work from home without so much internet demand since you only need it to upload the videos.
The Bad: Is that to generate money in this way YouTube requires 1,000 subscribers and 4,000 hours of playback of your videos to start monetizing, you can really generate a lot of money by choosing a good theme for your YouTube channel but it will take a little time to get there to the minimum required and to be able to generate money.
Being a Blogger / Having your page on the internet:
By working with a web page you can generate money in many ways and in reality you can use a web page in many ways since it gives you the ease of being able to do it from home with only the need for a pc and internet. This is a topic that extends a bit, so I am going to subdivide this point.
A page for your business:
– Physical business: At this point I refer to businesses that sell products and / or articles, for this type of business it is very necessary to have a web page as I already mentioned in a post Because it is necessary to have a web page for my business since Even with this problem that we live today, having a website could make you generate a little more than what you are currently generating by selling online and delivering at home by changing, updating and renewing the items you sell.
-Service businesses: At this point I mean businesses such as daycare, yoga, accounting, etc. Having your page for this type of business is highly recommended, since you can recover your lost customers by showing them your new services, recommendations, etc. , and above all it allows you to expand your client portfolio since they can find you online.
Note: In the previous types of pages you can combine them by placing ads like Google Adsense or by joining a company like Amazon that pays you to sell their products and thus generate more money. I know that some do not understand much about this topic, but they can search it on the internet and become familiar, in the same way this week I will create a video and / or POST on this topic.

Blog Page: These are pages that you can create based on Hobbies such as dogs, cats, etc. . In this type of page we will usually fill it with recommendations, tips or comments. Some examples would be ways to take care of dogs, what food to give them, when to bathe them and endless things, with the idea that users visit you very often and thus be able to generate money with Google Adsense ads or some product of affiliate of the same subject of our publications.

Affiliate Page: These are pages that you can create from any market in general or even from different types of products by creating categories. You will be able to sell the products of other companies such as Amazon. On a page like this, it is not recommended to place Google Adsense ads because the ads can have content on the same topic and lose sales by trying to generate more money.

The problem with this is that everything is accompanied by a great follow-up. With the need to be publishing POST of different things on your website as well as combining them with social networks and when I say follow-up I mean that depending on the market you have, daily publications are recommended in all networks and creating POST in the same way, Because In this way you can attract a large audience and thus generate good money.
Another small problem with this is that creating a website can cost you a bit of money. Pages like PuntaCanaJJdesign are good options and have very accessible packages, but if you have time and dedication you can do it yourself. I leave you a video tutorial on how to create your own website from scratch yourself and thus save money.
Tell us if we missed any other work to do from home. Also tell us if you want us to make a publication on how to start with any of these mentioned topics and showing you how to do it step by steps.
This post is a summary of a video from 2018 that I found interesting called 101 Profitable Businesses to Start from Home.
Relacionado